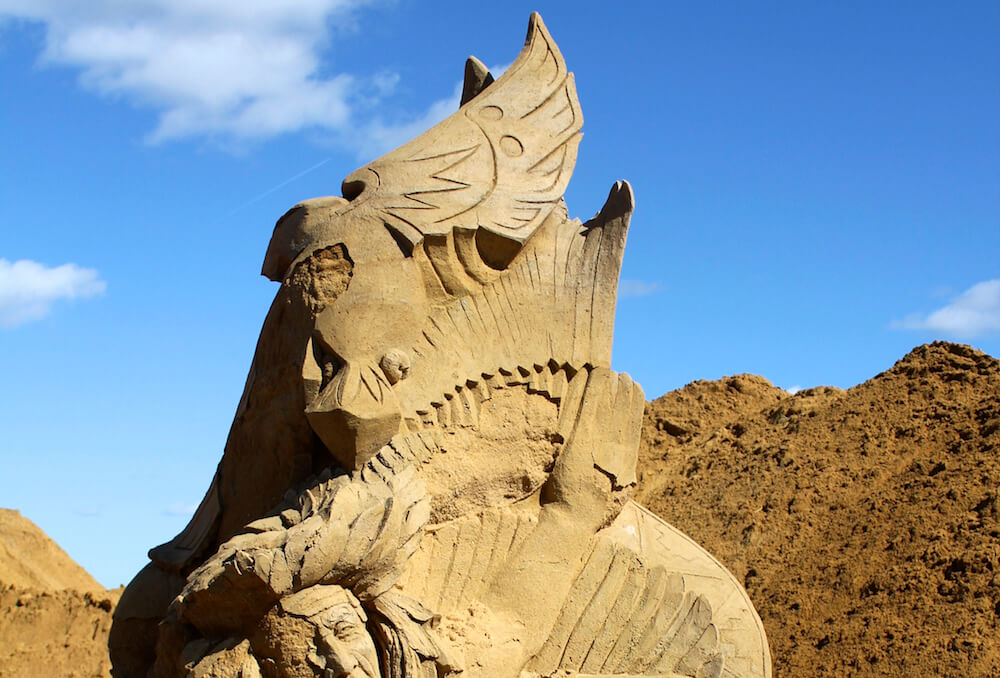 SAND SCULPTURE FESTIVAL
An experience that no one else has risen from the sand in Søndervig for 13 years now. The Sand Sculpture Festival 2016 will again this year amaze the many guests. 38 artists will transform 8.000 tonnes of sand into art in just 4 days, inspired by the theme of Africa's wild animals.
The artists will begin work on May 24 to be ready for the official opening. It is a great experience to see the artists at work, which is why the festival opens at this time. Søndervig Sand Sculpture Festival has attracted the most talented sculptors over the years, so a great exhibition is guaranteed every year.
The sand sculpture festival is an experience for the whole family. The beautiful sculptures and the 200 m long and 7 m high sculpture wall can captivate all visitors for hours. If you want to try your hand as a sculptor, you have the opportunity to do so in the festival's large sandbox.
During the entire summer season from May to November, the sand sculpture festival offers a unique experience and will remain in the memory of young and old for a long time.
Sand sculpture festival